Fishfinder rent
RENTAL PRICES
The price varies depending on the rental period.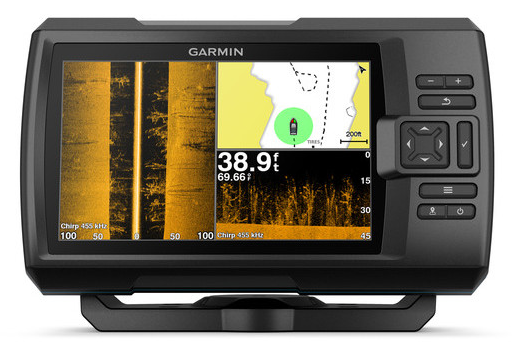 * Garmin Striker 7sv
We are constantly striving to upgrade our rental equipment so that our customers try out as many models as possible. Introducing - Striker 7sv.
Finding fish using the echolot STRIKER 7sv is as easy as ever. Mark fishy places, ship ramps and docks so you can easily get there. You will also be able to share your favorite points and routes with other STRIKER and echoMAP combinations. Smooth Scaling Graphics Technology provides a continuous image by changing depth scales. The Sonar Data History Repeat feature allows you to view previously displayed sonar images and mark the points you may have missed. In addition, there is an integrated beacon and speed data is displayed. Includes adjustable bracket, transient and electric motor mounting elements and cable
Simple to use 7-inch color echo with integrated and highly sensitive GPS receiver and CHIRP sonar as well as Garmin CHIRP ClearVü ™ and Garmin CHIRP SideVü ™ Scanning Sonars. Includes Garmin GT52 emitter with 250 W high wide CHIRP, 455/800 kHz CHIRP ClearVü and CHIRP SideVü (500 W power).
Fish finder deposit - 200 €
Fish finder rent for the day - 15 €
Fish finder rent for two days - 20 €
Fish finder rent for four days - 35 €
Fish finder rent for a week - 60 €
Fish finder rent for two weeks - 95 €
Prices include VAT!
* HUMMINBIRD PiranhaMAX 160
Compact and simple, that is Humminbird PiranhaMAX 160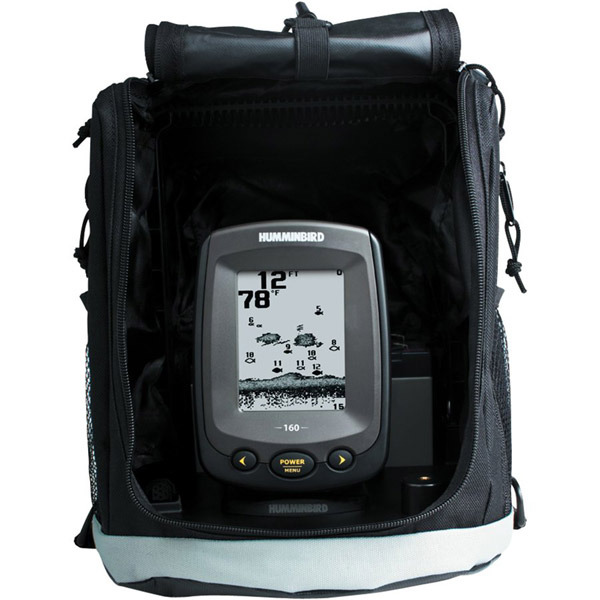 The PiranhaMAX 160 features a 4 level grayscale 160V x 128H 4" display and Dual Beam sonar with 800 Watts PTP power output. The design also allows drop-in replacement for competitive in-dash models.
Fish finder deposit - 50 €
Fish finder rent for the day - 5 €
Fish finder rent for two days - 9 €
Fish finder rent for four days - 16 €
Fish finder rent for a week - 25 €
Prices include VAT!
Test before you buy it!
Taking into account that it's better to try once, than ten times, we offer you the opportunity to rent GPS navigation before buying. In this way you will be able to:
* test different models and compare them;
* Discover the most suitable for you according to your needs;
* choose your navigation for purchase based on your experience.
RENTAL TERMS AND CONDITIONS:
! Lease agreement;
! When renting a selected navigator or echo sounder, a security deposit is given, which is returned to the customer at the moment of returning the product;
! After renting, purchasing a new GPS navigator or echo sounder, we compensate 70% of the rental price.
! Ask a specific model for rent by phone or e-mail; The opportunity to rent is provided either with an identical product or with the same features of the product as desired.
! Especially good conditions for loyal customers and businesses:
- discounts apply;
RENTAL FEES:
The price varies according to the rental period.
We understand that there may be a small amount of one-day navigation attempts, so we've been sending you favorable conditions for a longer period:

! More information:
- by phone: +370 682 94 314 or +370 682 22 285
- skype: liepkalnis_lizard.lt
- e-mail: [email protected]
- address: Liepkalnio g. 112, LT-02121 Vilnius